EACHINE E40G 5.8G FPV With 720P Wide Angle HD Camera 2.4G 4CH 6Axis RC Quadcopter RTF
5.0
(Reviews 24)
US$79.99
US$169.99
Product Description
Reviews
Enter code N7CQ7F9F to save 15%(Price:$59.49) when you purchase 1 or more EACHINE 40G offered by EachineDirect.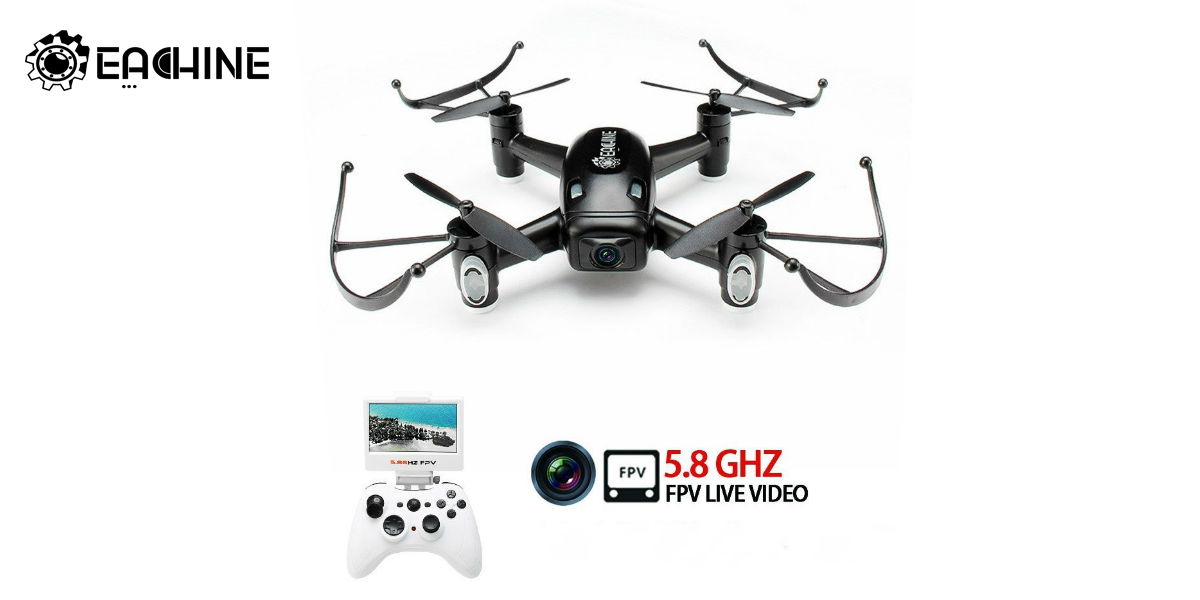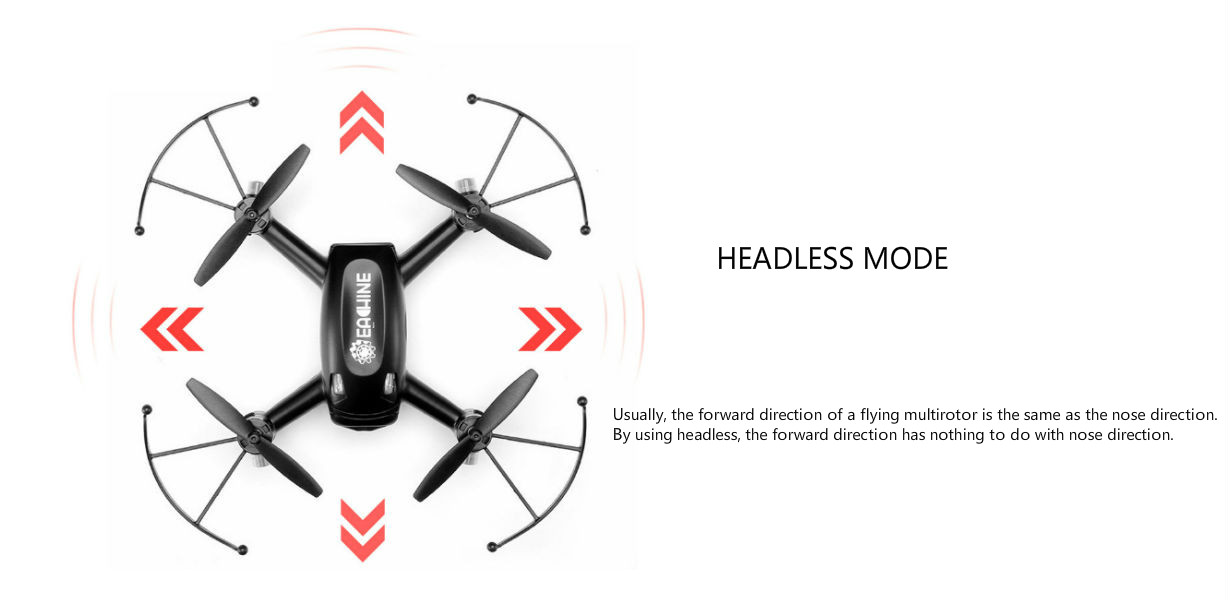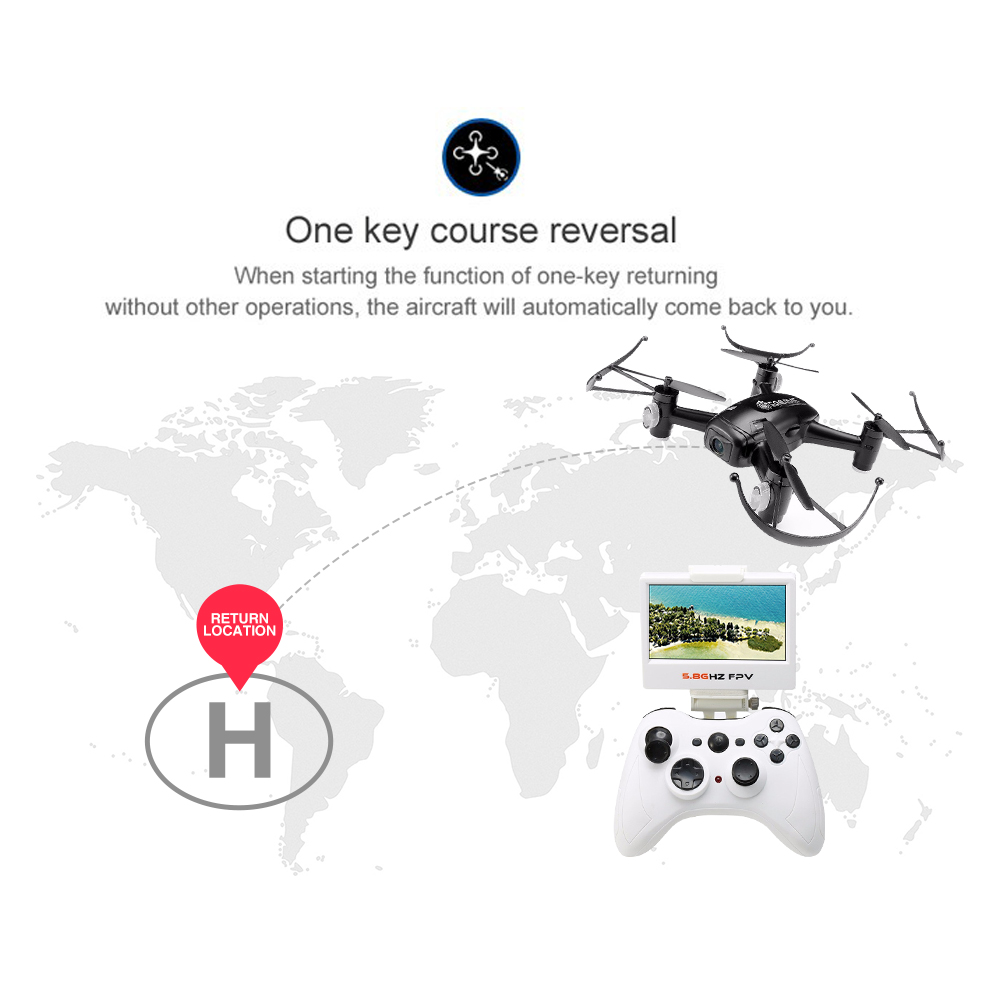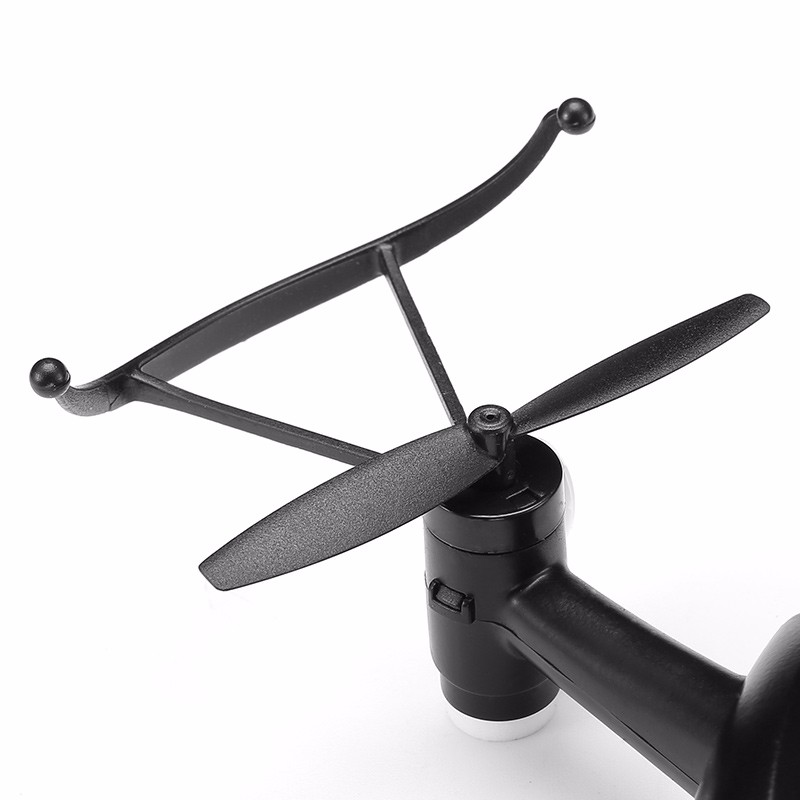 BLADE PROTECTOR
Highly elastic plastic protective circle,


preventing the blades in flight cause wear,


anti-collision anti-fall performance further enhanced!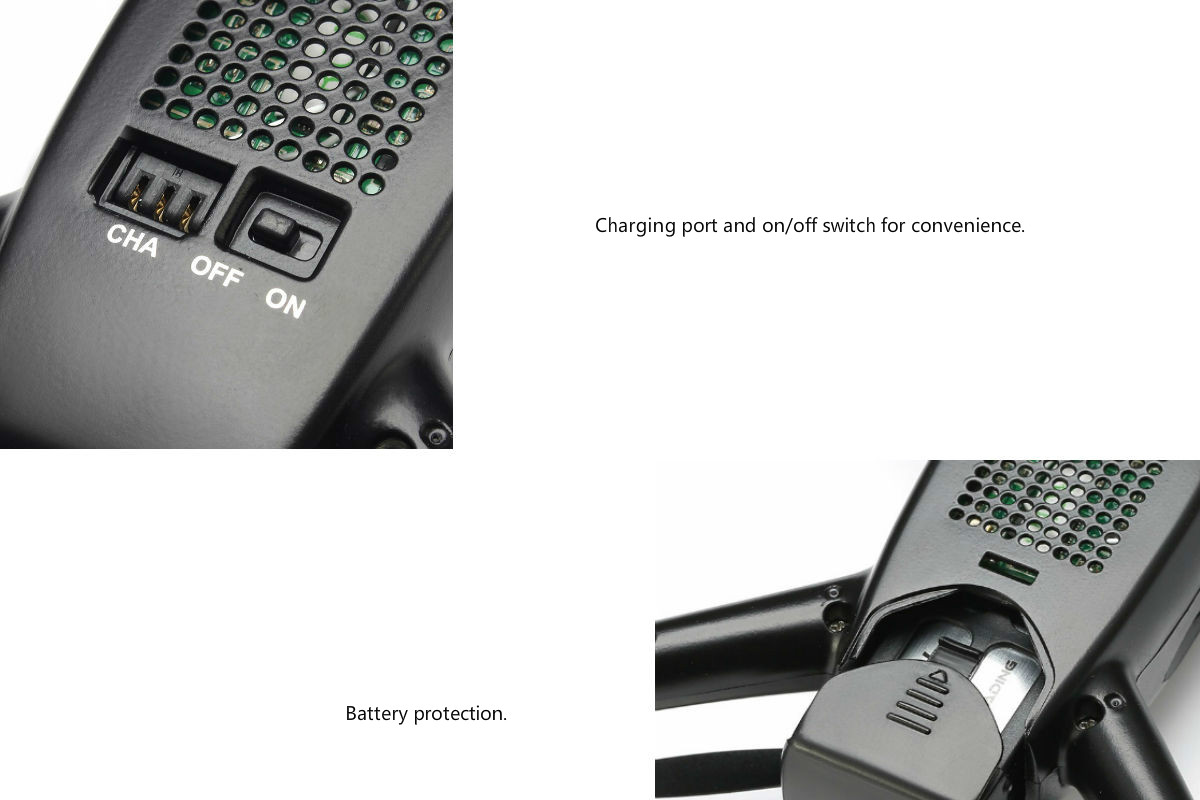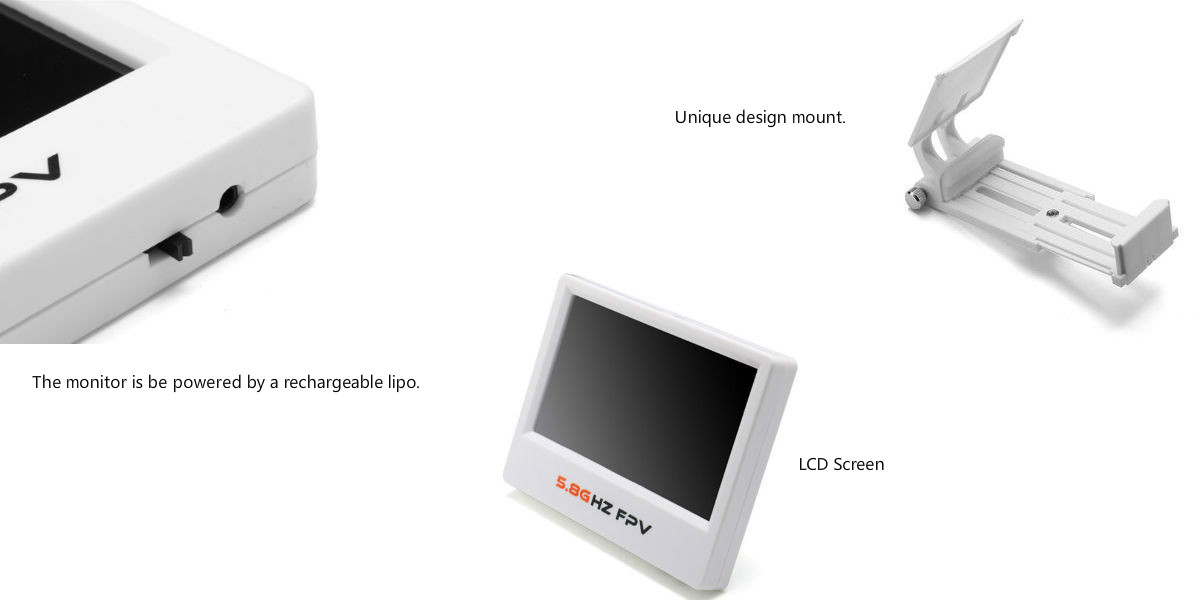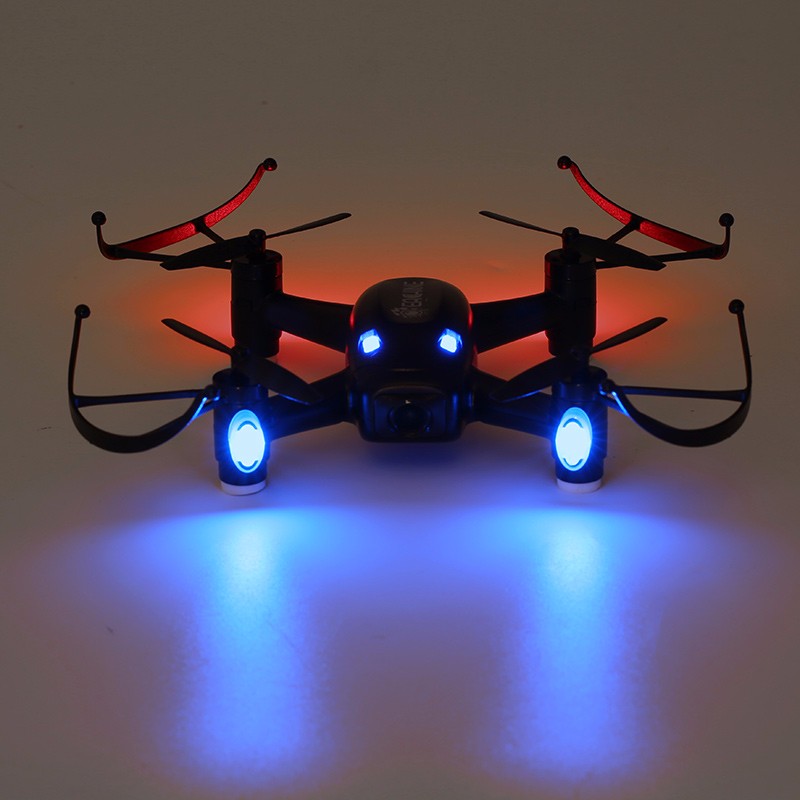 SUPER BRIGHT LED LIGHT
Super bright LED lights aid in orientation and allow for night flyig.
Description:
Item Name: E40G 5.8G FPV RC Quadcopter
Frequency: 2.4GHz + 5.8GHz (Video transmission)
Gyro: 6 axis
Motors: Type – coreless
Camera: Resolution: 1280 × 720 (720p), 5.8G LCD Screen Live Video Feed(without microSD Card)
Illumination: 4 x LED running lights
Flight time: around 8 minutes
Charging time: about 65 minutes
Remote Control Distance: about 60-70 meter
Image Transmission Distance:about 50-60 meter
Battery For Quadcopter: 3.7V 520mAh lipo Battery (included)
Battery For Transmiter: 4 x 1.5V AAA Batteries (not included)
Quadcopter Size: 15cm * 15cm * 3.8cm
Quadcopter Weight: 71g
Night Flight: Yes
Operating environment: indoor & outdoor

Features:
-5.8G FPV 2MP 720P wide angle HD camera, High resolution camera gives you more clear and high quality wonderful views from different angles.
-LCD transmitter screen. Real time video watching and photo capturing, enjoy the flight entertainment at ease.
Can be switched Three Speed: Slow / Medium / High
It has 6-axis gyro which can have more stable flying and be easy to control.
With Headless Mode, no need to adjust the position of aircraft before flying.
One key to return function makes it easily to find the way home.
Super bright colorful LED light, make it more dazzle beautiful and colorful night light.
Can fly both indoor and outdoor.
Battery protection.

Function: FPV / ascend / descend / forward / backward / side flying / Slow/Medium/High speed / turn round / 360°rolling action / 360° accurate localization / hover / LED / 2.0MP camera / CF mode / One key return


Package Included:
1 x Eachine E40G RC Quadcopter
1 x Transmitter with Monitor
1 x 3.7V 520mAh Battery
1 x Battery Charger
1 x Monitor Charger
4 x Spare propeller
4 x Protective cover
1 x Screwdriver
1 x English manual
CUSTOMER REVIEWS
Average rating:
5.0
/ 5.0
WRITE A REVIEW
5.0

By Akcline

2018-02-08

Amazing

good to have as well as the 'return home' key. It's easy enough to fly starting out however we will definitely need some more practice. In flight it seems very stable as long as it's not windy.

5.0

By Amazon Customer

2017-11-10

Great

This drone is special, comes with LED screen, do not need cell phone control, the drone is mini models , you can easily control the drone, this drone is very suitable for my son, because he does not have a cell phone, Do not need a cell phone, he can also see the scenery of the drone shooting, enjoy the FPV mode.

5.0

By Leslie Dodson

2017-11-09

Definetly reccomend this drone.

This drone is cool! Remote control comes with LED screen,the screen is very clear,the camera is good enough,For someone with little experience it will take some practice to fly this drone.It is a mini drone,light and small. I crashed it a bunch because I did know how to fly it!.The directions are very clear and precise! Don't worry if you drop it or run it into a wall because the blades are super strong and durable.Definetly reccomend this drone.

5.0

By Amazon Customer

2017-11-08

A fun, small camera drone.

A fun, small camera drone. It takes a little breeze, because it is quite heavy with its size. Idea on the Internet, so modify slightly. The bigger battery gives the monitor a longer life.monitor is very clear , 720p camera is noe bad .

5.0

By Emily St Ann

2017-11-06

Good product

I buy this particular drone and I'll take a look at the pros and cons that I've found. Pros Quite complete package; radio remote control with monitor (not very large in size), usb charging cables, battery, spare propellers, screwdrivers, instruction manuals Stable flying, acrobatic maneuvers such as flip 360 °, the monitor comes with a Li-Po battery instead of using radio remote control battery batteries and there are live on-screen (OSD) flight information, the drone battery life is attested on 8 minutes flight, the camcorder has 2Mp effective then 720p Conclusions The overall product is well done, stable fun and robust, precise in flight and very docile never nervous, has a good end kit and having a monitor included with Li-Po battery is not bad for drones of this price range. the video equipment department for FPV's first steps is not bad.
Load More
Your review is submitted successfully!
We will process your review within 1-5 business days.