Eachine Falcon 250 FPV Drone with FlySky i6 HD Camera RTF Version
5.0
(Reviews 6)
Where to buy? find more retailer
Coming Soon
Add this item wishlist.we'll contact you when it is available
ADD TO WISHLIST
Adding successful!
Coming Soon. Add this item to wishlist, we'll contact you when it is available.
US$229.99
US$299.99
Product Description
Reviews
Eachine Falcon 250 FPV Drone with 2.4G FlySky i6 5.8G Remote Control HD Camera RTF Version
NEW DESIGN

-Intergrated distribution

-Concise beaty,

-Use plug type FC,

-Easy maintenance.
AUTO PROTECTION

-Rotation-clogging protection

-Start protection

-Overload protection

-Throttle signal loss protection
150KM/H HIGH SPEED

Faster speed, easy to detach, effectively reduce vibration, when both sticks back to center, will fly forward steadily. If it was too fast, you can detach the protector.
AJUSTABLE CAMERA ANGLE

700TVL 120°HD Camera

Can adjust the angle of camera mount for better shooting.
| | |
| --- | --- |
| | INDICATOR LED |
| | |
| --- | --- |
| PACKAGE | |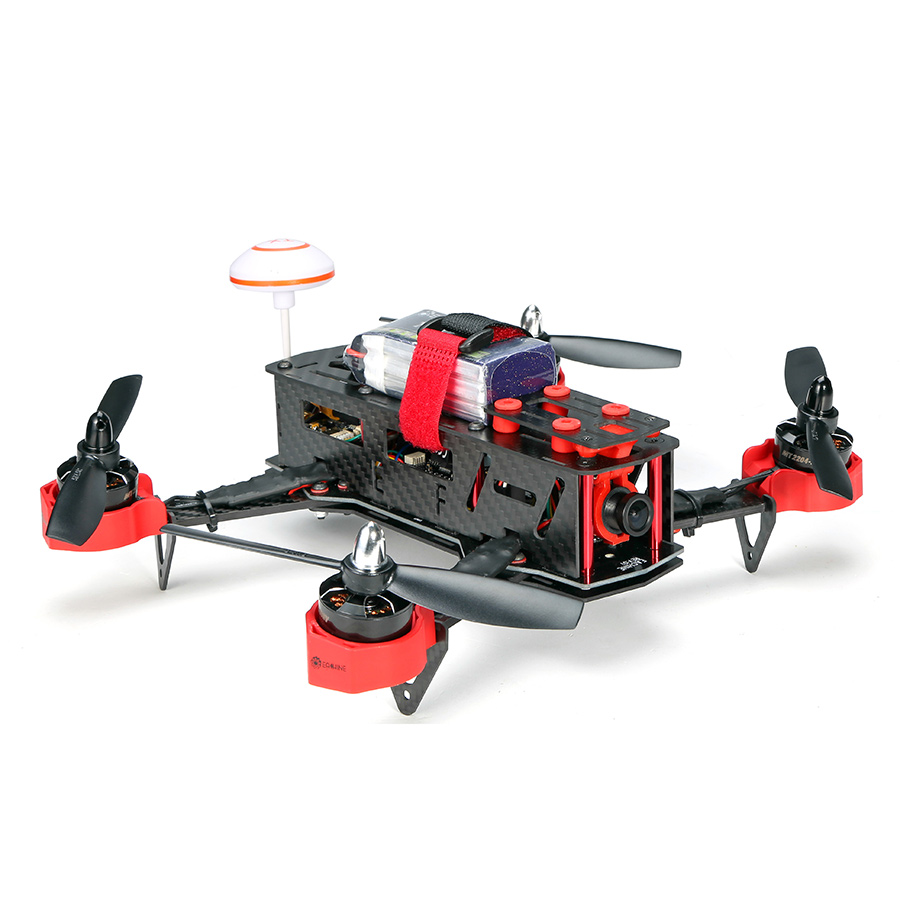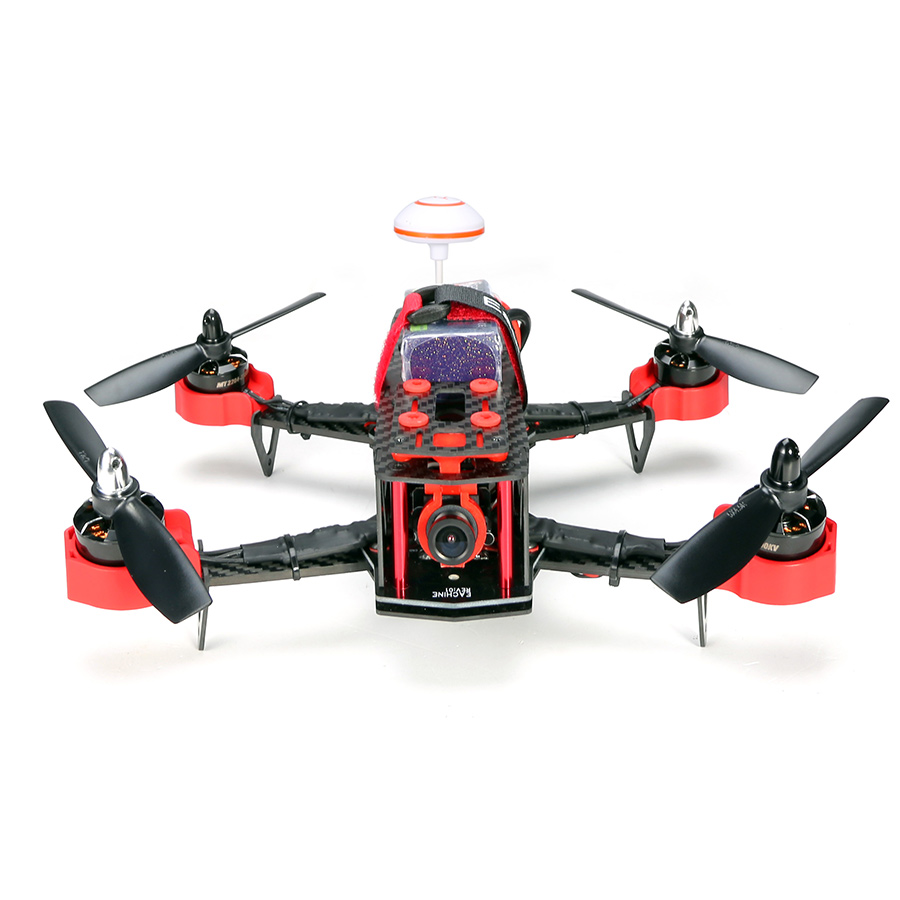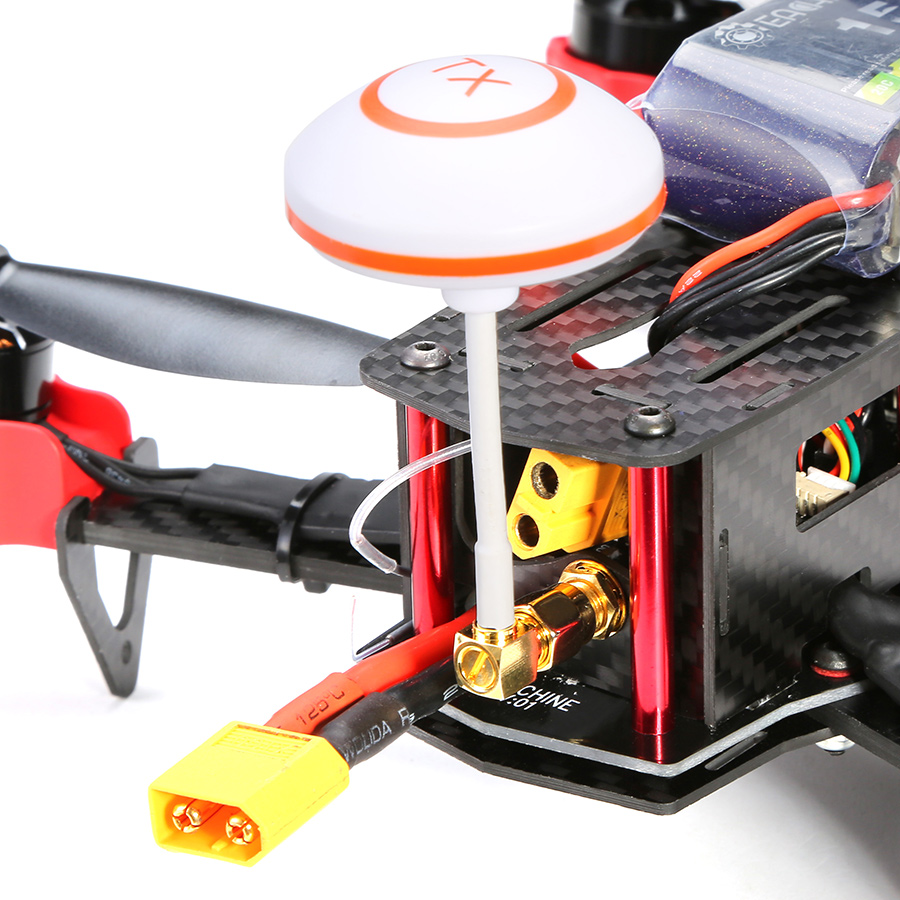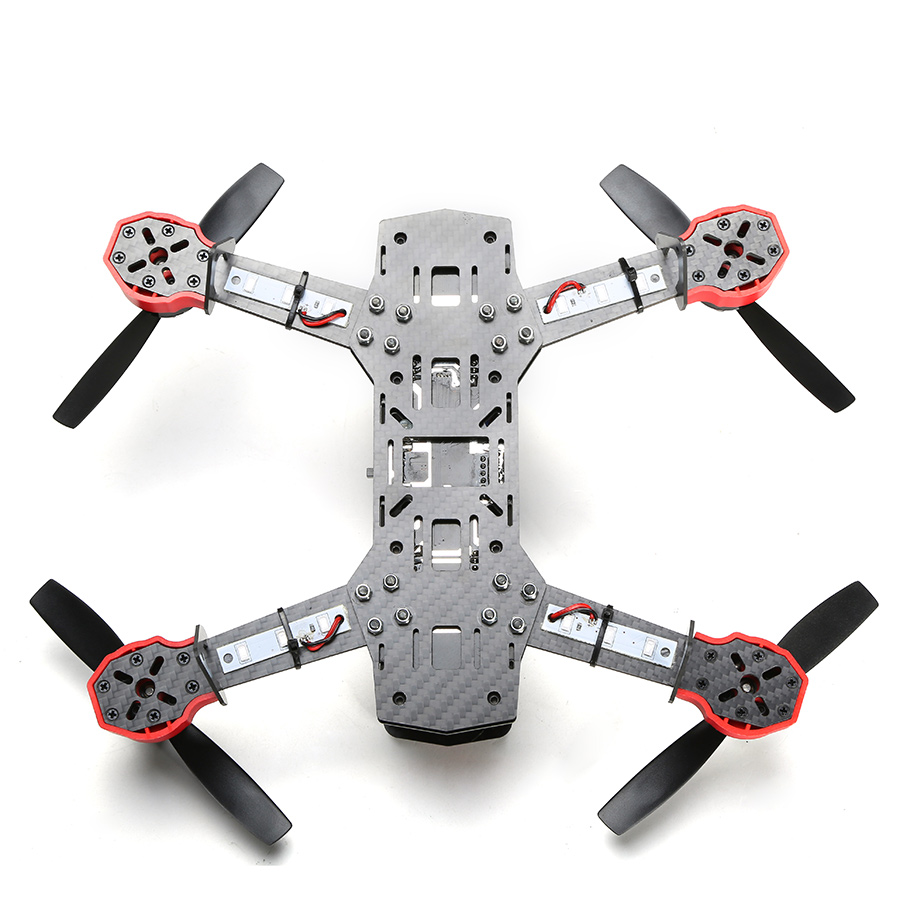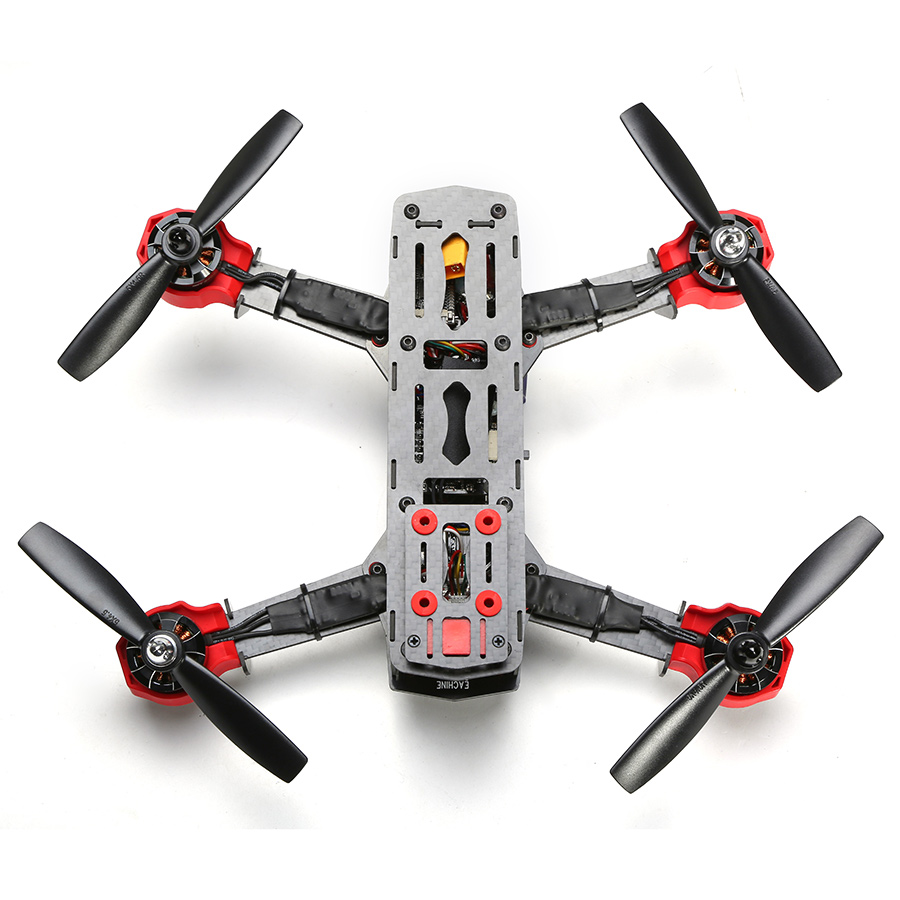 Package Included:
1 x Frame Kit
1 x PDB
4 x Motor Base
4 x 2204 Motor
4 x 20A ESC
1 x Flight Controller
4 x Propeller
1 x Power Connector
4 x LED
1 x 3S 11.1V 1500mAh 25C Battery
1 x B3 Charger
1 x 700TVL Camera
1 x Camera Mount
1 x FT200 VTX
1 x Antenna
1 x FlySky i6 Transmitter
1 x FlySky iA6 Receiver
CUSTOMER REVIEWS
Average rating:
5.0
/ 5.0
WRITE A REVIEW
5.0

By Roma Pozdnyakov

2016-08-02

excellent product quality

fast delivery. excellent product quality. I am very happy.

5.0

By Amazon Customer

2016-07-26

Five Stars

Absolutely awesome product hands down

5.0

By jonathan crabtrey

2016-03-13

Five Stars

Awesome quality definitely do not regret this purchase the thing is really fast

5.0

By Devin Hall

2016-03-02

Great Quad

I've had this for a couple weeks now...it's very fun to fly and I haven't ran into any problems with it...the charger it comes with kind of sucks though...I'd get a better one if I were you...I'd also invest in a voltage alarm if you don't already have one...I was only experienced with flying a tiny RC helicopter and I heard these aren't good to learn on because it's difficult...it was at first but I'm picking it up pretty quick..and since you will crash a lot as a beginner this one can take some big hits...so far mine is still fine from many crashes...when people say a beginner can't learn these they are very wrong though...just google some videos and find a place to practice and learn...basically I'd recommend this to anyone...oh and I haven't tweaked my settings at all...I've been flying it stock (out of the box) since I had it.

5.0

By Kumar Aniket

2016-03-01

Really impressed!

The transmitter surprised me to the most! I'd never expect a RTF racer to come with such a precise, highly functional transmitter! The frame is super tough and has withstood numerous crashes. The tilted motors, after mastering them, are brilliant for high-speed flights. After flashing to BetaFlight and enabling OneShot, the Falcon shines like an FPV racing gem. But it isn't perfect - the USB port is extremely difficult to access, and the top and side CF plates are hard to install. This is one awesome FPV racer that deserves every bit of praise. Thank you, Eachine! This is a wonderful quality product at an affordable price.
Load More
Your review is submitted successfully!
We will process your review within 1-5 business days.